Speaking of HD lace, we all know that ' HD ' is the abbreviation of words of high definition, which means this type of lace is undetachable when applying it to your skin. HD 6x6 lace closure is a piece of premium quality Swiss lace in the size of 6 inches long by 6 inches wide.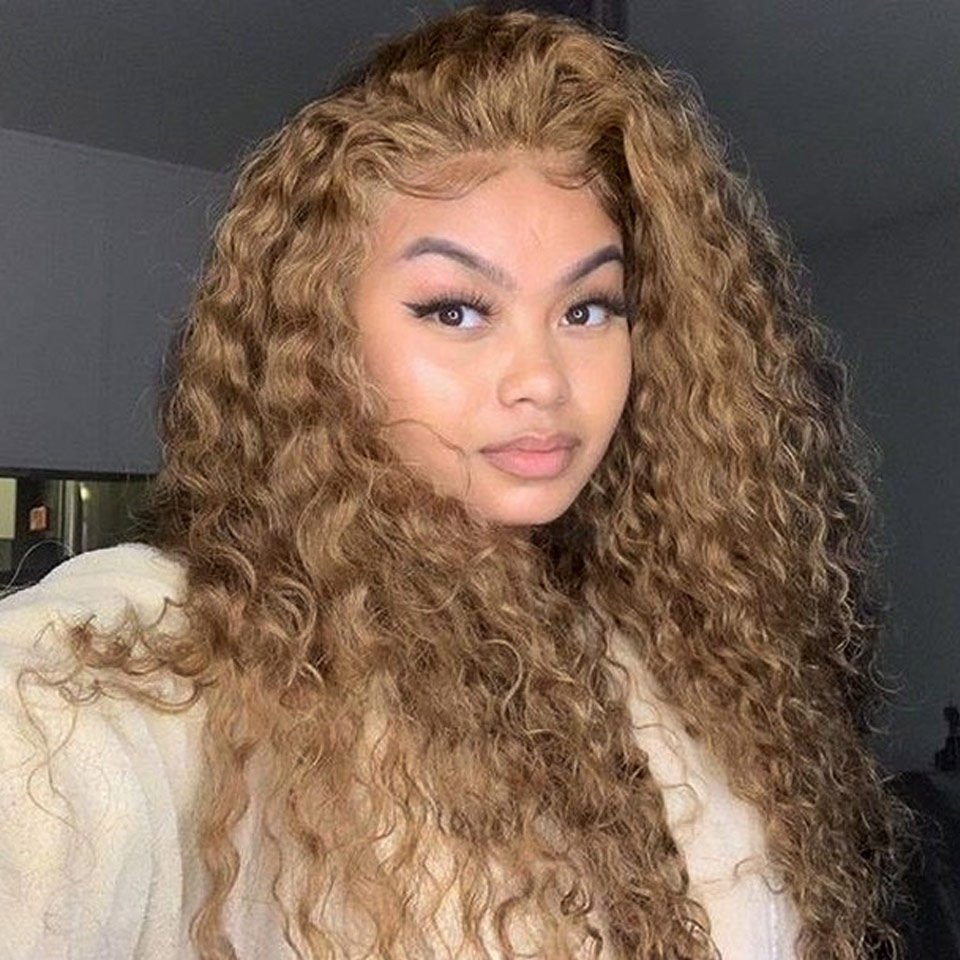 What is an HD 6x6 lace closure wig?
As its name implies, an HD color hair wigs are composed of HD lace, elastic cap, and virgin human hair. The unprocessed human hair strands were tied into each hole on the lace sheet and cap, and there are 3 combs in wig sides to hold the wig and your hair. The adjustable strap can be adjusted the circumference to make the wig comfy to wear. Besides, the lace area is large enough to cover your half front head at least, which guarantees more areas of scalp exposure to the air and keeps it cool especially in hot months.
The advantages of HD 6x6 closure wig1. Light-Weight
Most of the people said that they felt heavy on their head while wearing blonde highlight wig, however, an HD lace wig is lighter than other ordinary lace wigs due to the thin lace material. It's comfortable to have them.
2. Realistic Look
The HD lace closure wig has been pre-plucked and left some subtle baby hairs in advance to make a natural edge quick and easy. The design of lace size allows you to have a deep parting space and separate the hair freely.
Healthy Ends
Each of the hair strands was collected from one single donor, so the cuticles are intact and aligned in one direction without any split ends. That's why the virgin human hair doesn't cause any tangles easily.
4. Versatility
HD lace closure wigs can be restyled and dyed. You can straighten, curl, crimp, and perm the burgundy lace front wigs in any manner you desire as long as the right methods were used. You are bound to enjoy the impressive final result, wearing it to participate in parties, travels, weddings, etc would be awesome.
How long HD 6x6 lace closure wigs last?
Women will care about the longevity of their wigs, which costs a lot after all. The words you might hear a lot is that wig can keep in good condition for a long time under proper maintenance.
There are several factors to influence the lifespan of a wig:
Quality: a higher quality HD lace wig make sure that it wouldn't go wrong, like broken, tore, or shed, which reduces the risk of short life.
Cleaning method: using the correct way to wash your wig, the service life will be extended accordingly. Some guide videos can be your reference.
Maintenance: There is no doubt that maintenance is a key factor in determining the subsequent use of the wig. Generally speaking, if the HD lace wig is used in the right way, after careful care, it can last one year at least.